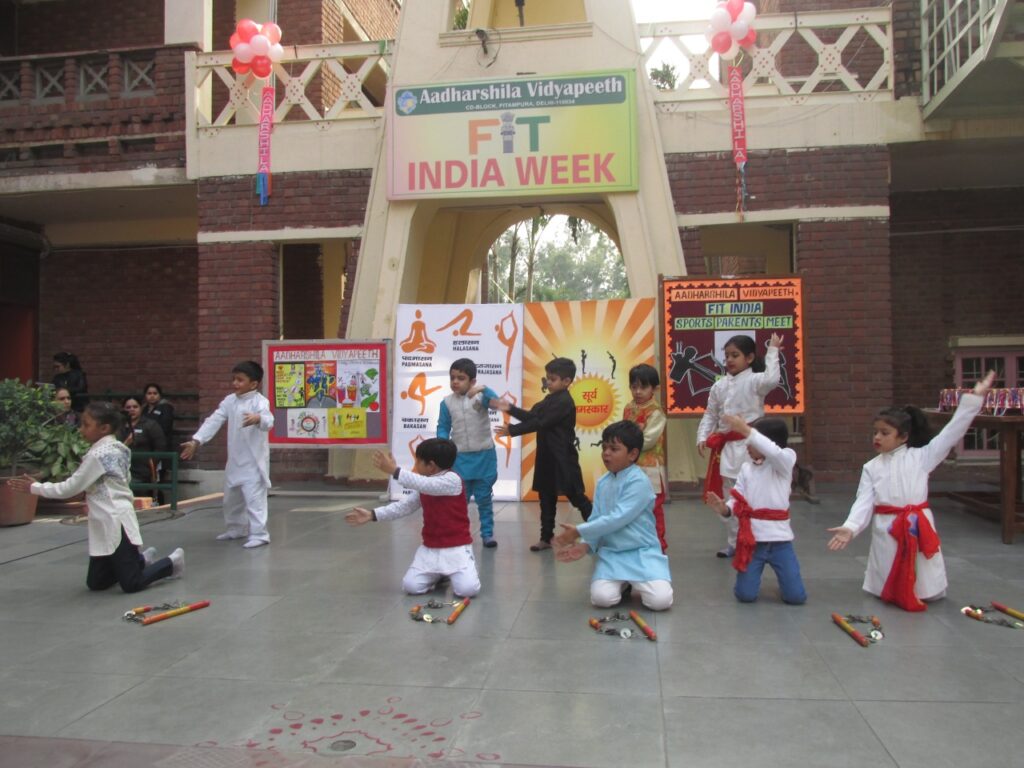 The School lays equal emphasis on sports and physical activities as much as on academics. Hence, prominence is given to sports and events involving agility and dexterity of the body.
National Roller Skating Championship
Aadharshilian holds I Position in 65th National school Skating Championship.
Pratham Delhi Prant Krida-Bharati YogasanaInterschool competition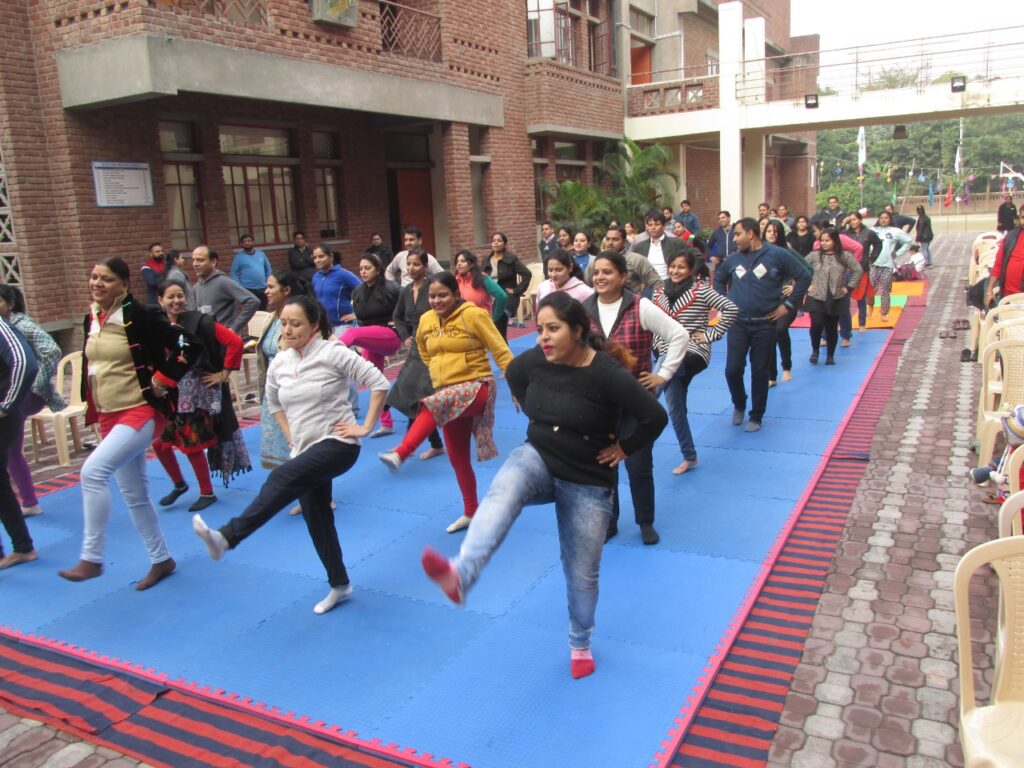 It is a matter of pride  for Aadharshila Vidyapeeth to organise 'Pratham Delhi Prant Krida Bharati Yogasana competition. Such extraordinarily successful events always go down Aadharshilian history in aeons. Our shining sports stars are always on their move to achieve victory in sports. Their achievements are commendable.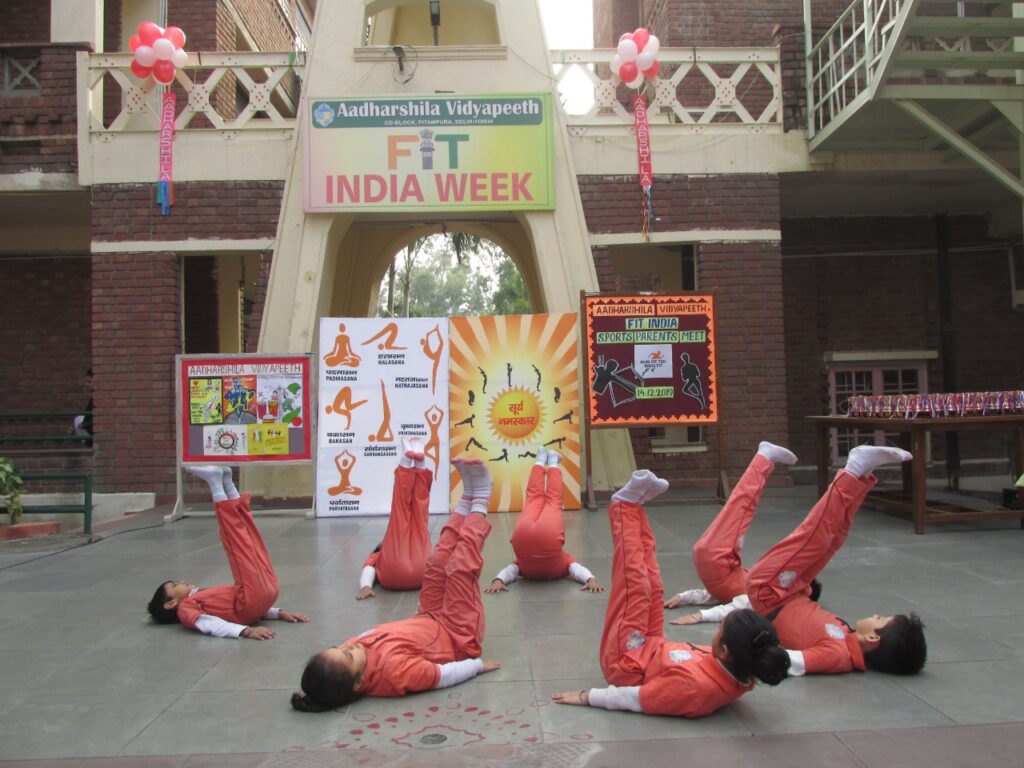 Aadharshilians participate enthusiastically in Zonal Sports Competitions and win accolades in various spheres. Our  young sport stars with full spirit have made us proud by winning prominent positions .
Zonal Volleyball Tournament
Aadharshilians consistently participate in the Zonal Volley Ball tournament every year and bring laurels to the school by winning creditable positions.
I Position in Senior Boys Category
II Position in Sub Junior Girls Category.
III Position in Junior Girls Category.
Aadharshilians are active participants in Zonal Judo Competition every year .They display their best potential to achieve laudable positions.
I,II and III positions in different categories.
Zonal Table Tennis Competition
The young Aadharshilians make consistent efforts to compete in Table Tennis competitions played at zonal level and continue to raise the Aadharshilian cap high.The most skilful tabletennis players display their best potential by winning the prominent positions every year.
II and III Positions in subjunior and junior category
Zonal Swimming Competition
The energetic and bold swimmers with their extraordinarily brilliant efforts win umpteen awards to the school
III Postion at zonal level competition
Zonal Skating Competition
The exceptionally swift and skilful skaters by their efficient moves achieve deserving positions .
I, II and III Positions at zonal level
The Zonal level winners also qualify for the District level and are always ready to achieve the heights of success.
INTER SCHOOL SPORTS EVENTS HOSTED BY AADHARSHILA VIDYAPEETH
Aadharshila Interschool Yogasana Tournament
Aadharshila Vidyapeeth is no way behind taking its young ones to the height of the Mantra 'Fitness First'. Taking the same spirit ahead ….The school takes the initiative to organise Aadharshila Inter school Yogasana tournament where the Aadharshilians win accolades for the school .
Aadharshila Interschool Volley Ball Tournament
Every year ,The school hosts Interschool Volley Ball Tournament in which the innumerable schools participate with full sporting spirits and prove their budding potential to achieve cherishable awards
Aadharshila Interschool Judo Competition
In order to percolate the feeling of competitiveness and sportsmanship amongst the young and the future players, Aadharshila Vidyapeeth hosts Inter school Judo competition and give excellent opportunity to various schools to learn the skill of self defence and prove themselves as best athletes. It is a best platform where the participating schools learn to overcome their fears and develop defensive attitude amongst themselves.
Aadharshila Interschool Kho –Kho Tournament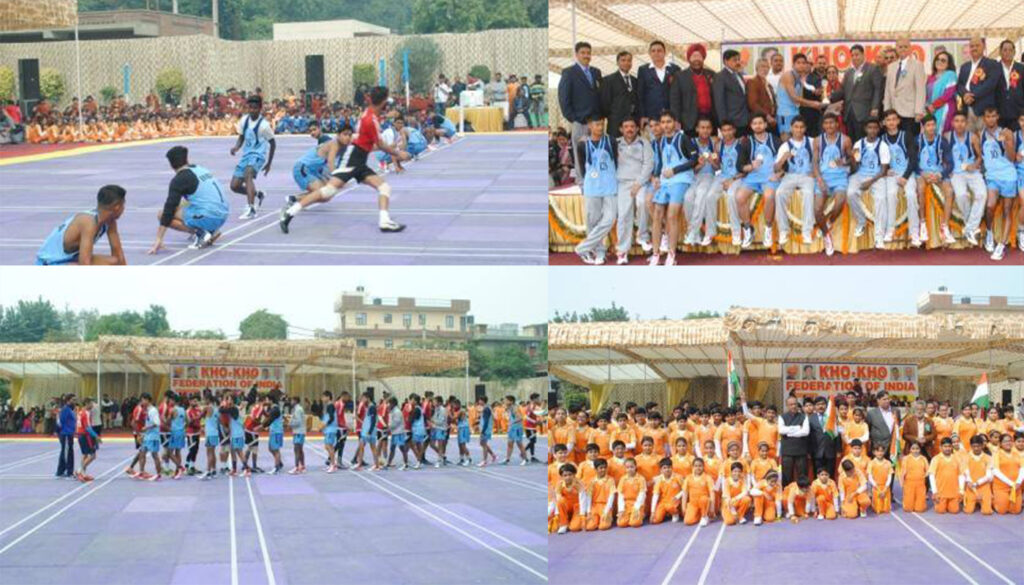 Aadharshila regularly provides a platform to numerous schools to participate in kho –kho Tournament. The defensive tactics applied by kho- kho players help the competitive teams to develop the  spirit of teamwork and selfconfidence.
CBSE TOURNAMENTS
The young Aadharshilians ,with the great courage, zeal and the sporting spirit enthusiastically compete in various CBSE Tournaments and bring laurels to the school.
I , II and III positions in CBSE Judo Competition (Girls )
I , II and III positions in CBSE Judo Competition (Boys )
II Position in CBSE Central Zone Skating Championship and qualified for the CBSE Nationals.
Aadharshilians also participate actively in various sport events organised by CBSE :
CBSE Taekwondo Championship
CBSE Swimming Tournament
CBSE Volley Ball Tournament (Boys and Girls)
CBSE Table Tennis Tournament(Boys)
STATE LEVEL SPORTS EVENTS
The energetic and everspirited sportspersons of Aadharshila Vidyapeeth participate in State level events namely
Delhi State Kho-Kho Championship.