Our Mission in Action
We aspire at academic excellence through Experiential Learning. Our Children learn to observe, analyze, interpret, introspect and ask why? and what if? They are given the opportunity to blend their learning with hands- on experience. They learn how to think, not what to think – and we believe that's the best way to be prepared for life today and tomorrow.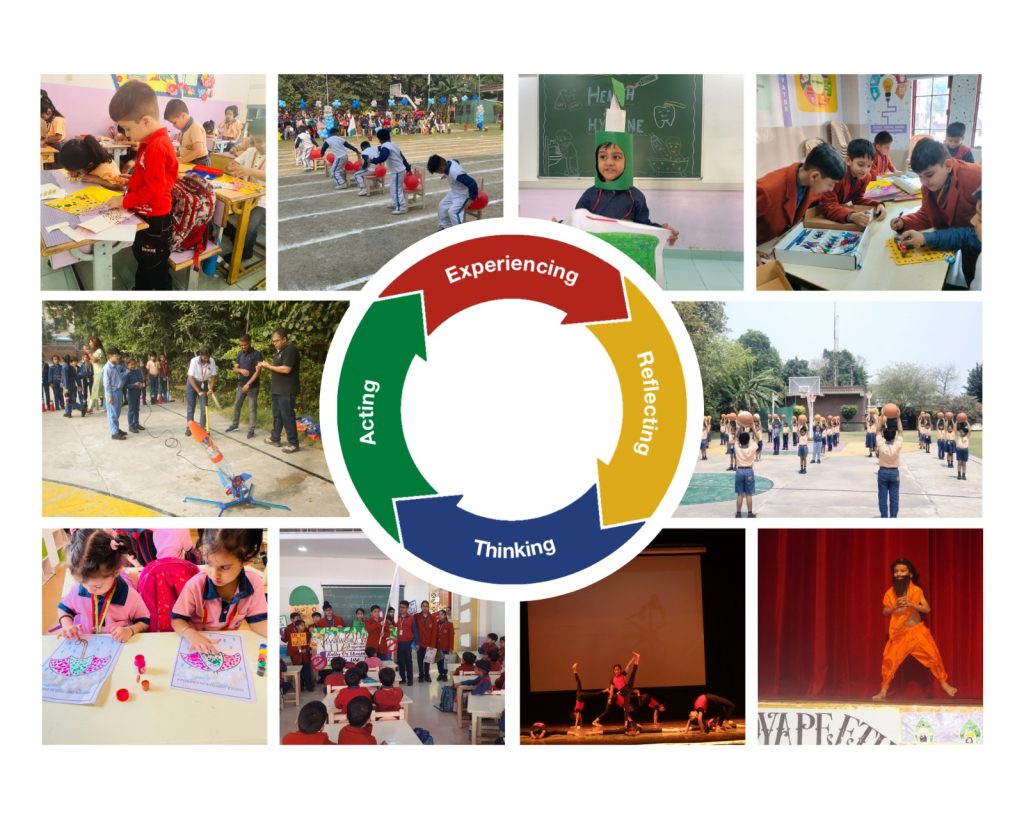 The seeds of Learning … 3Es….Explore – Experiment -Evolve
A joyful and secure environment gives the children the freedom to be inquisitive. They associate learning with magical exciting discoveries that they make independently through our holistic experiential programme.
We design joyous age specific activities for each domain of learning. Our curriculum inspires the youngest of our students to explore, experience, and comprehend through play.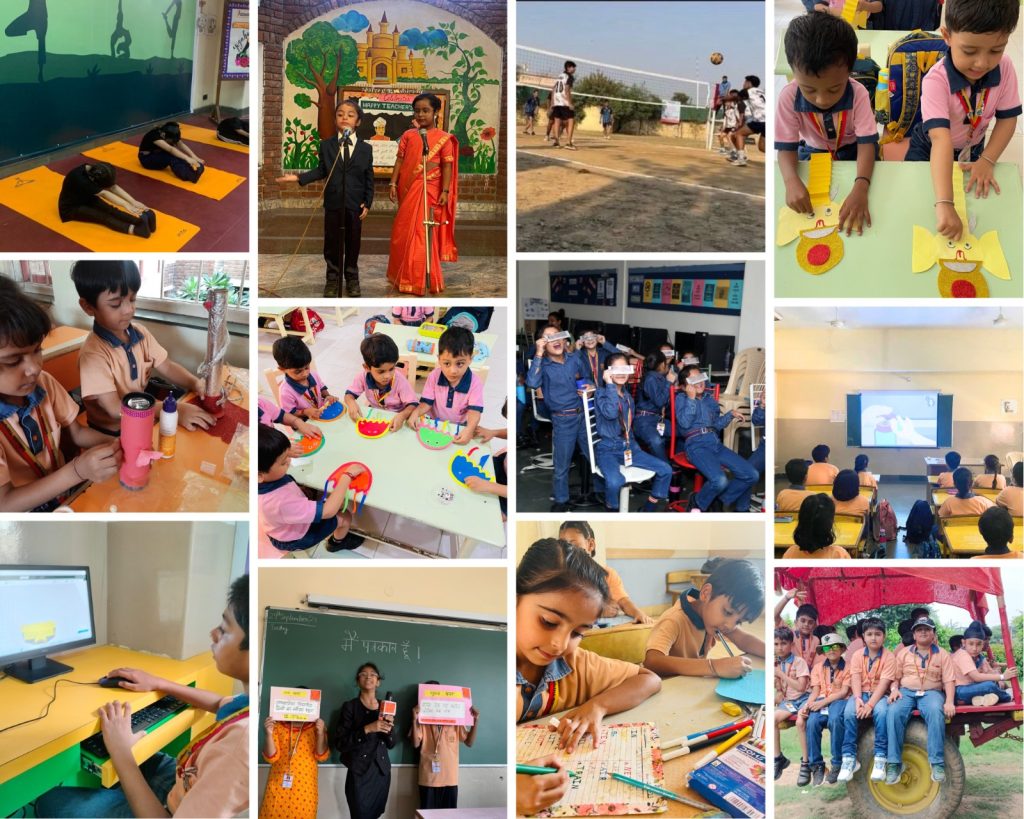 Nurturing Creativity and Innovative thinking through Experiential Learning
We firmly aspire to create a progressive, value-oriented learning experience for our students. Through various creative and innovative experiential practices. We staunchly believe in tangible manifestations and make subtle inroads into the character of our students.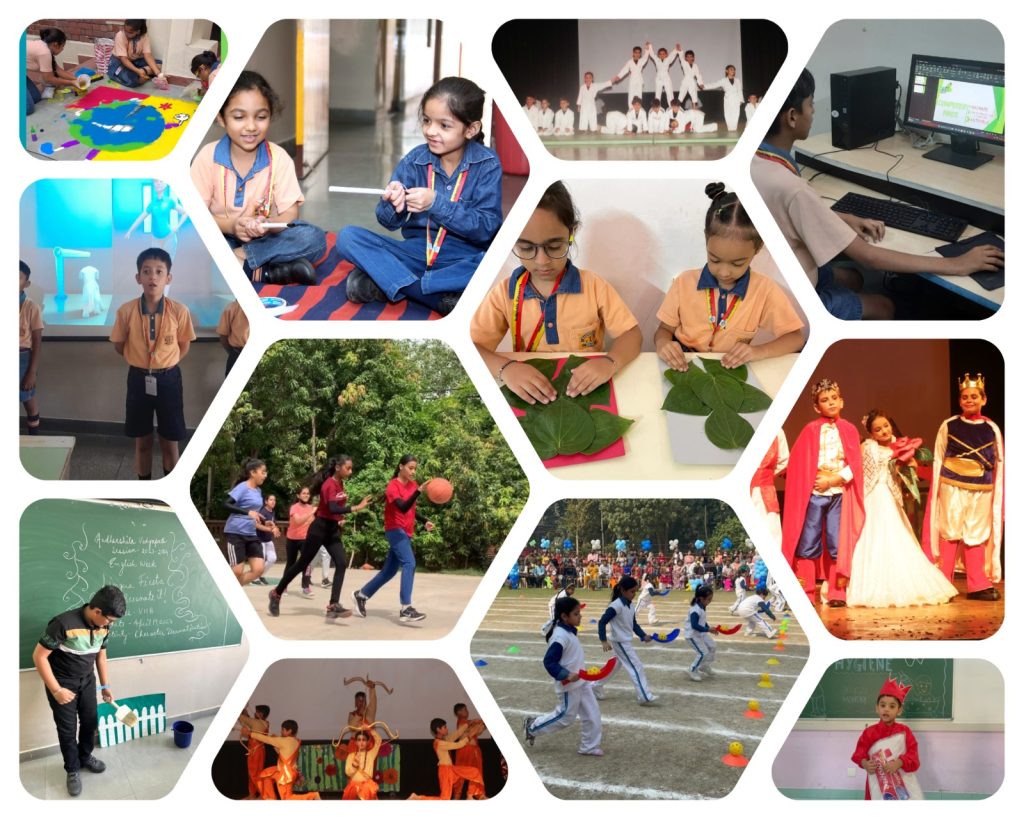 Young Icons Of Aadharshila Embracing Future
Aadharshila Vidyapeeth gives concrete shape to students' goals and interests, options for higher studies and ultimately career choices. We have a clear mandate to create a Cadre of young minds well equipped, to decide their paths forwards into the World beyond the school. To incorporate the same, innumerable events and activitites are organised for the aspiring students to spark their interests and develop multiple perspectives to think beyond the textbooks.