The school has an extra ordinary aspect of celebration of weeks which is observed with a great zeal and excitement.
The week celebration brings a drastic change in the students as they portray the qualities of leadership, team work, cooperation, confidence,hardwork and social spirit. We at AadharshilaVidyapeeth are always on the move to celebrate.
Social Science Week: It is a week long series offering an insight into the impact of the social sciences in our lives. A plethora of activities culminate in the form of Presentations, Film Making and Inter House Competitions are the main highlights.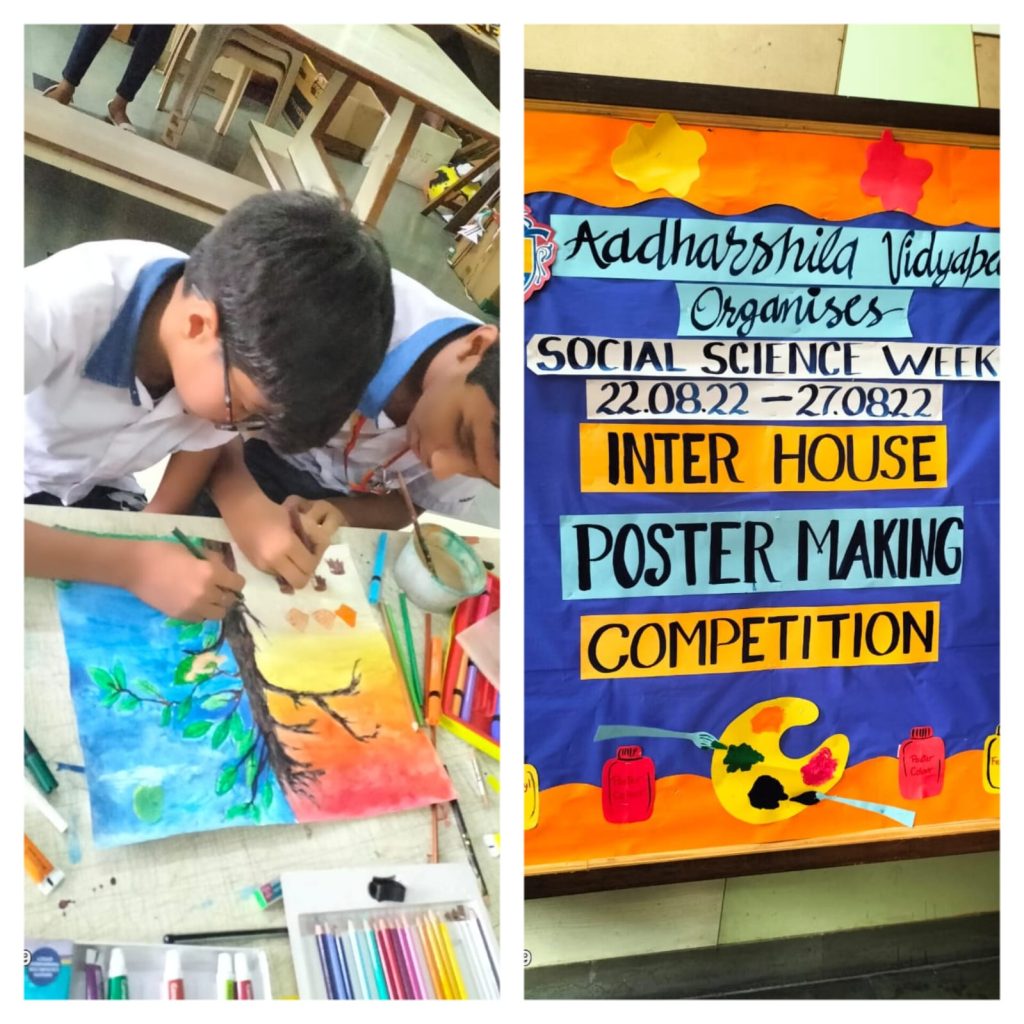 Science Week: As part of the week celebrations, many science related activities and competitions are held like science symposium, model presentation, science quiz. The aim of celebrating Science Week is to enhance the understanding of science amongst the students.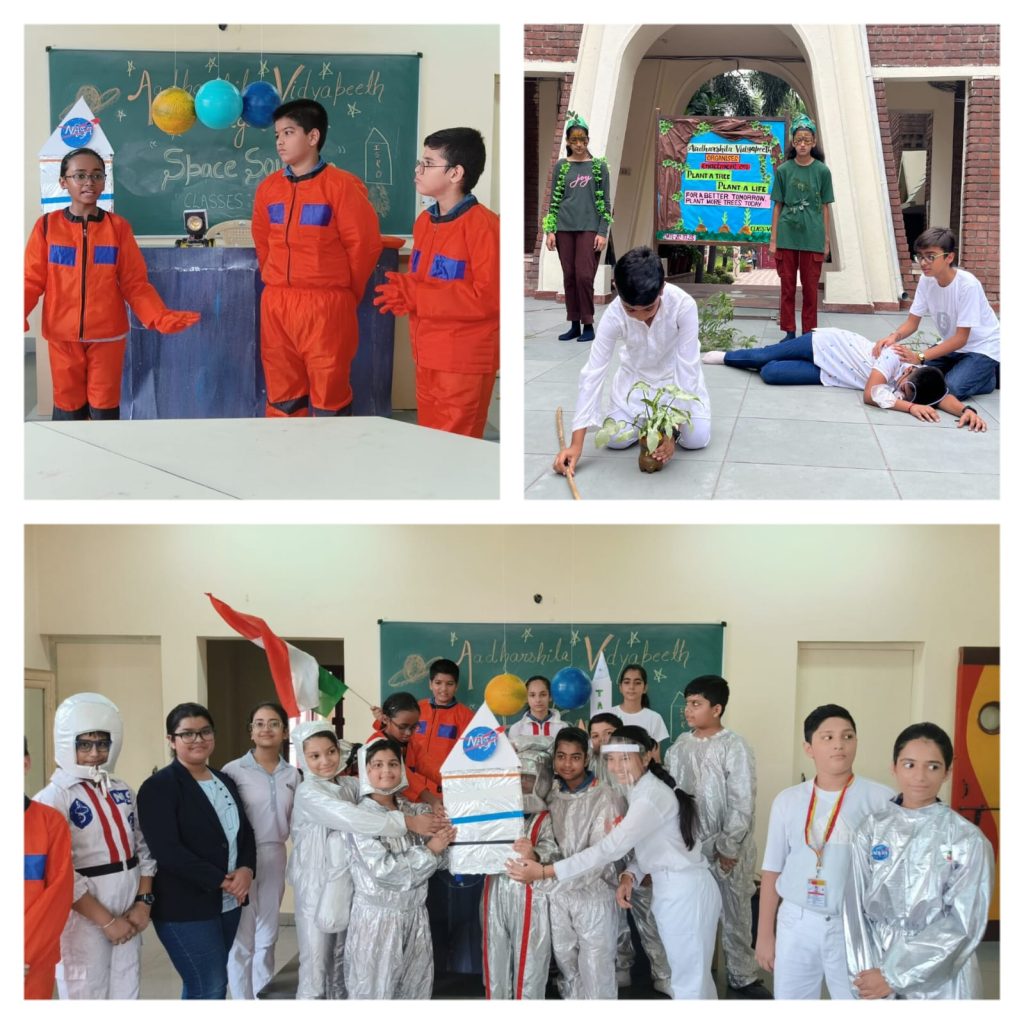 Van Mahotsava Week: It is a part of Science week wherein students participate in several activities like plant a sapling , poster making, Slogan Writing and Brochure Making. The highlighted event is the Vanmahotsava Rally where students parade in the locality holding banners and shouting slogans bringing awareness on Saving the Environment.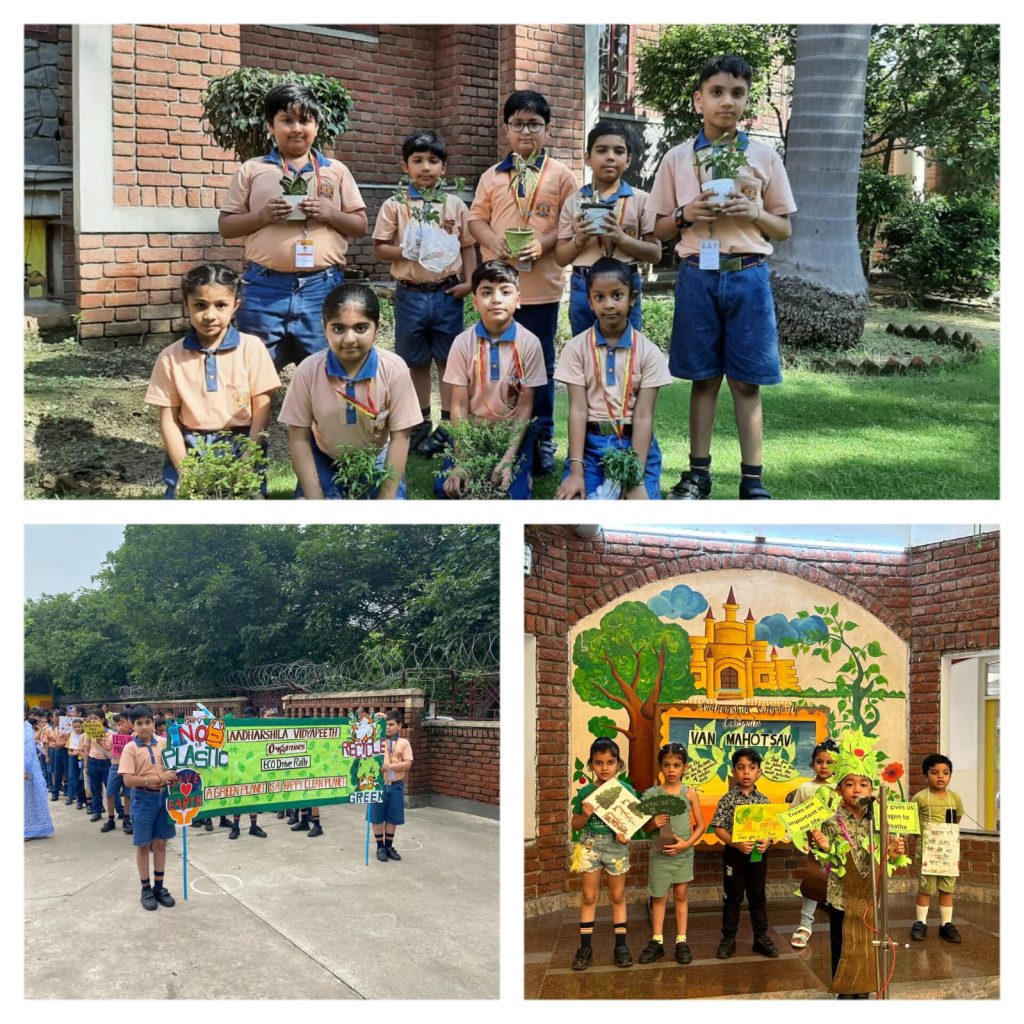 Mathematics Week: Mathematics is not just numbers, equations, computations or algorithms but it is also about understanding. With an aim to create an interactive and interesting learning of Mathematics, Maths Week is organized by the enthusiastic faculty where in students portray diverse activities like special morning assemblies on Mathematicians, Maths quiz puzzle games etc. and enjoy the joy of performing maths activities.


Language Weeks: Language Week is an opportunity to raise awareness of the benefits of language learning and highlight the linguistic diversity in our community. Students actively participate in several activities during English, Hindi, Sanskrit and German Week.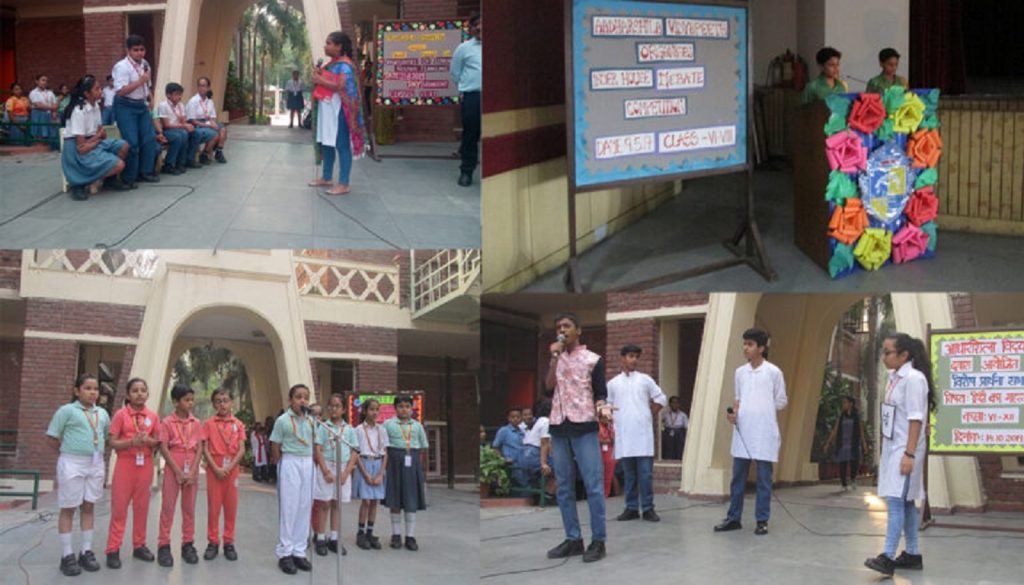 Cyber Week: The Week offers multifarious activities to bring out the technical , creative and scholastic skills of the students.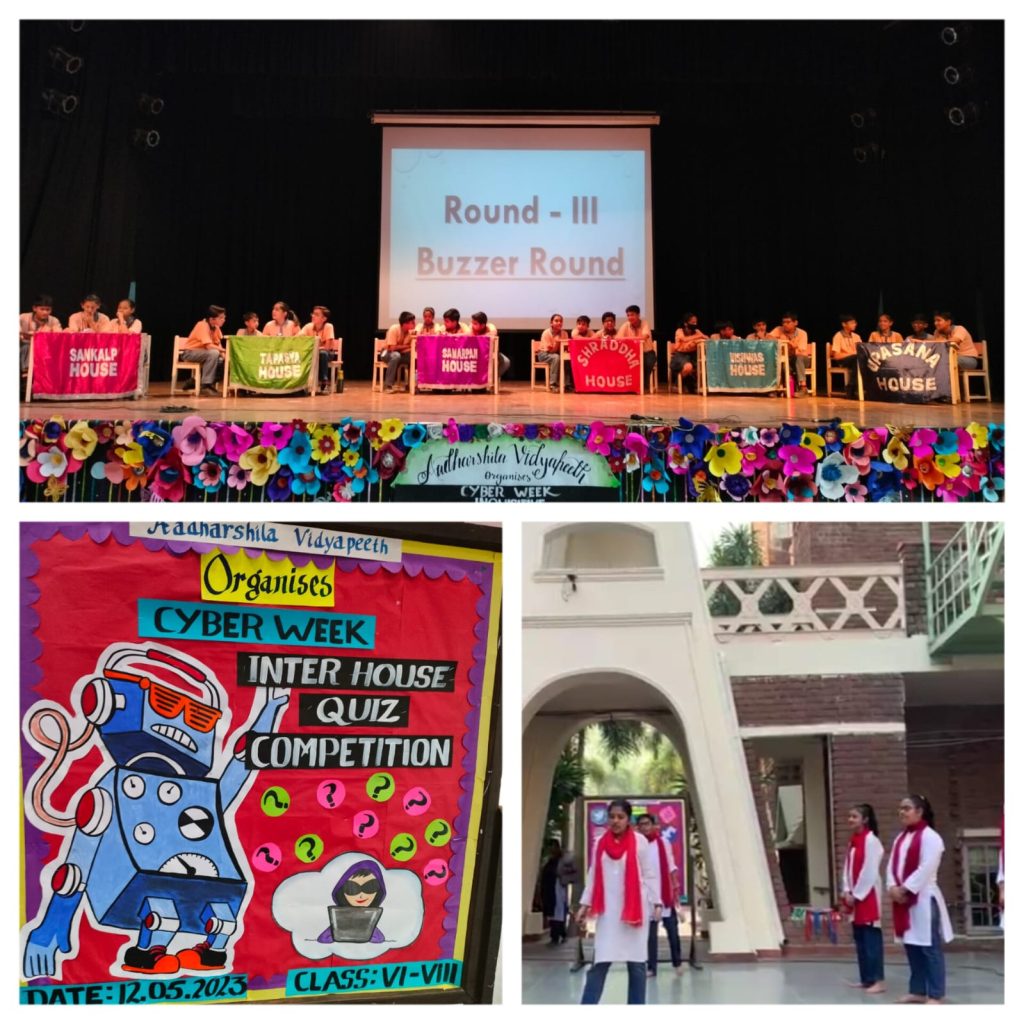 Art Week: This week is an opportunity for students to display their artistic skills. It is a much awaited event of the Academic Calendar.

Sports Week: It is celebrated to highlight the significant role of Physical Education. Students participate classwise in various activities and feel rejuvenated .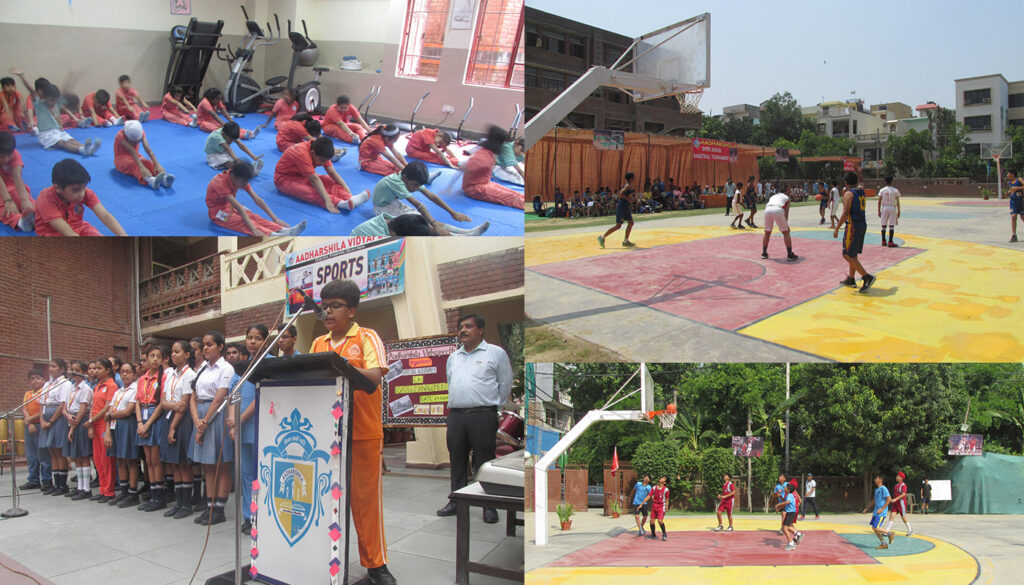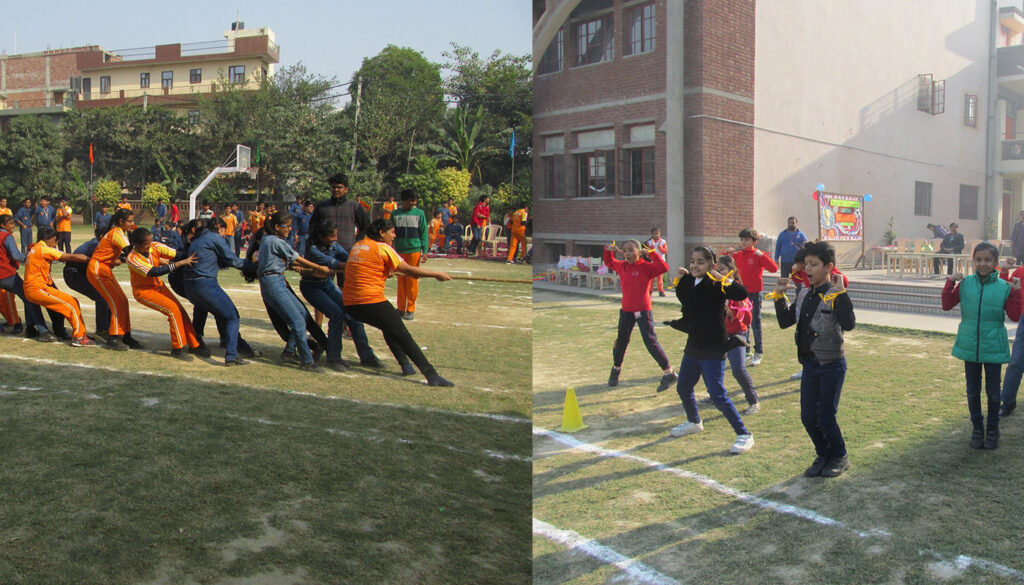 Fit India week: A funfilled and high nutrition oriented Fit India week in the school premises is observed with full enthusiasm and excitement and having the extensive participation of students along with parents and teachers.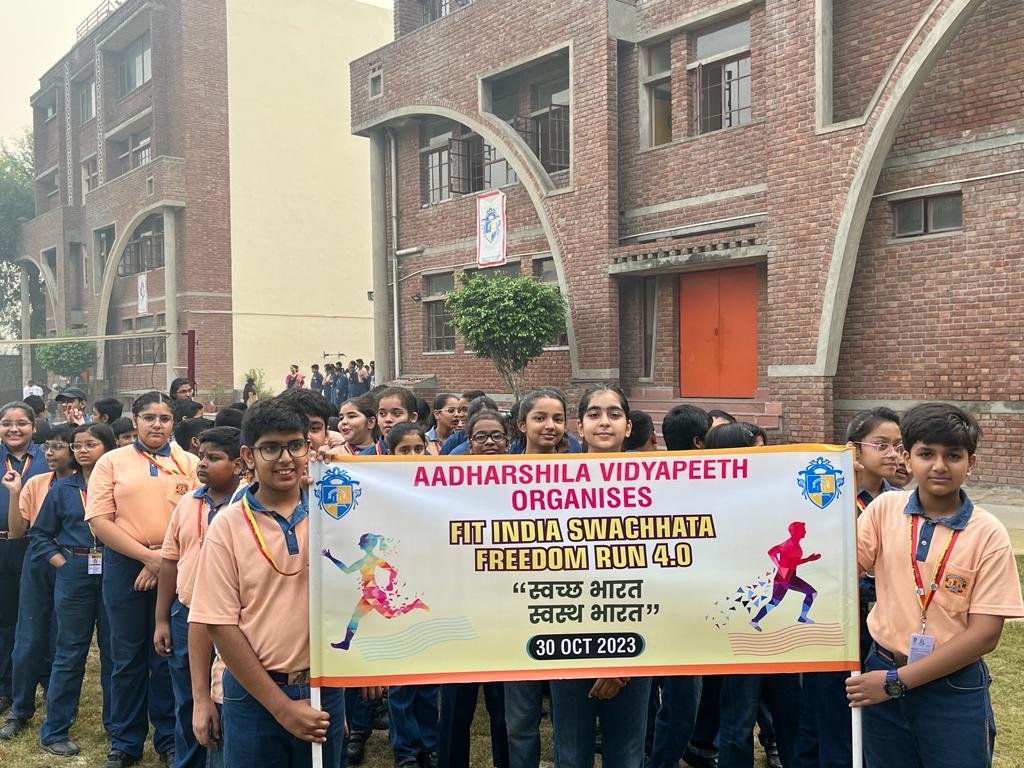 Sports Meet for Parents and teachers: Sports Meet is organised for parents and teachers having myriad of activities beginning with Yogasanas and Pranayams followed by …Aerobics Sessions ,Basket Ball Match. Overall the parents and teachers carry cherishable moments back home.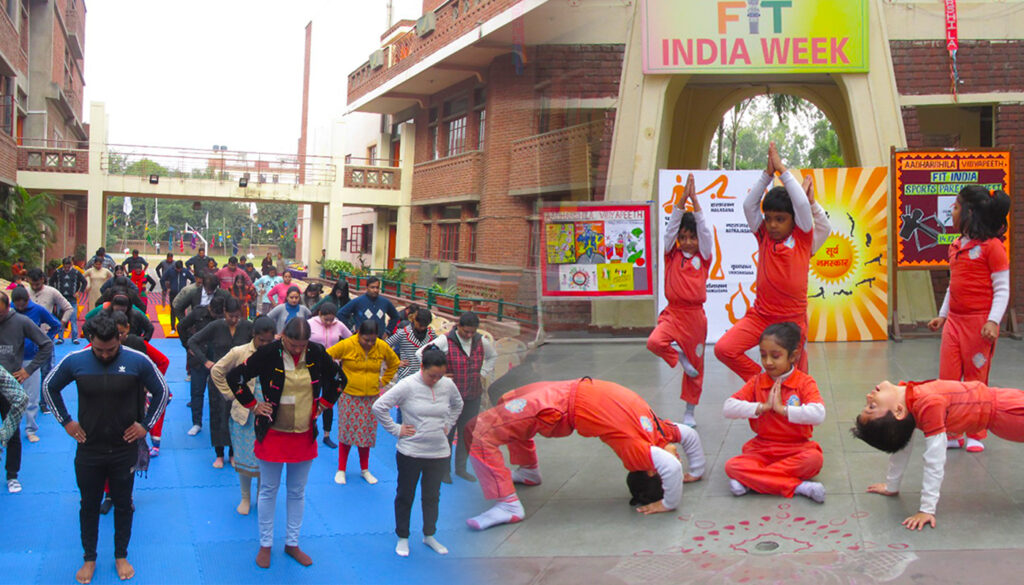 Marathon Runs: Following the latest trend of Fit India Movement alive ,the long forgotten games like Tossing the stones, stappu and kicking the rattan ball are the exiting features of the week. The children experience a glimpse of the olden games played in India.


Capacity Building Programmes on Health ,Nutrition and Physical Education : For promoting Hum Fit To India Fit ,Aadharshila Vidyapeeth organise an highly interactive Capacity Building Programmes on Health ,Nutrition and Physical Education .The team of resource persons make the young children aware and alert about eating balanced and nutrional diet to keep hale and healthy.

Workshops on 'Being Healthy' for Parents: Pursuing the Fit India Movement –A workshop for Parents on Being Healthy is organised in the school premises highlighting the importance of 'Sattavic Diet ' in maintaining good health.

Vigilance Week : Every year the Vigilance week is observed in the school where in myriad of activities like Poster making competitions, Essay writing are held focussing on current social issues namely Corruption, Say No to crackers ,Reducing Pollution etc. which are hampering the growth of society.