Sustainable Development Goals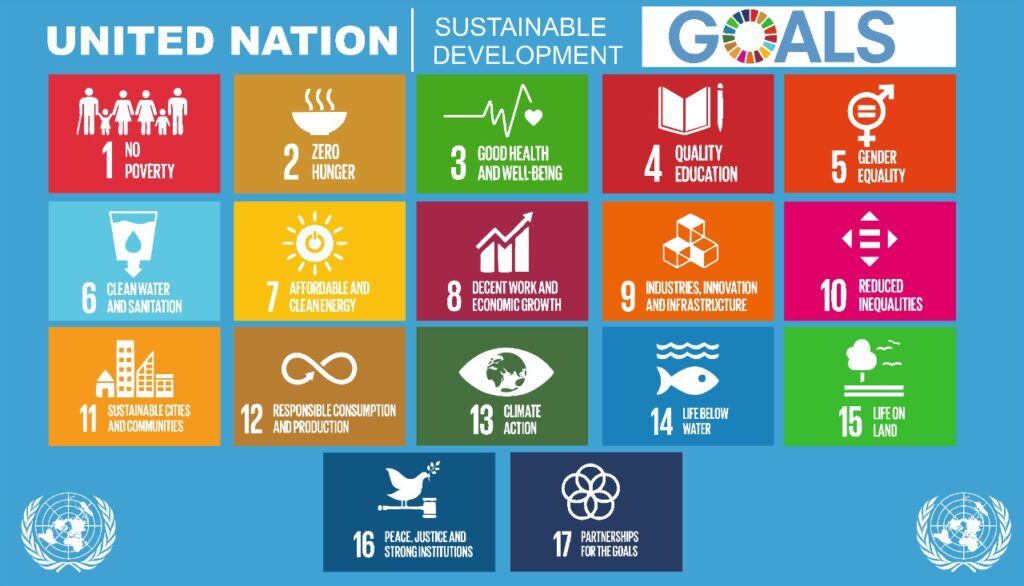 Aadharshila Vidyapeeth has been working relentlessly towards achieving the futuristic and holistic goals that are eco-savvy and society oriented. The UNO has laid down 17 goals that aim at alleviating poverty, hunger and inequality along with the environmental degradation.
The school staunchly believes in providing the quality education as a fundamental step towards sustainable development by incorporating most of these goals in their curriculum to impart sensitivity towards environment and society among its students.
Aadharshila as the name suggests has its existence based on the foundation of humanitarian values carving out a niche among its students. The school encompasses a wide array of disciplines wherein the SDG's are being constantly achieved through non-stop intellectual research, diligent innovations and high thinking education system through the school's immaculate and organised structure and planning.
The school has introduced and commenced a programme with the apparent objective to attain sustainable development holistically at all the levels ,right from the pre-nursery to the senior secondary segment, by adopting 7 – step methodology aligning with the sustainable development goals.
The goals wherein the school has achieved the highest success rate and praiseworthy appreciation are:-
No Poverty
Zero Hunger
Good health and Well-Being
Quality Education
Gender Equality
Clean Water and Sanitation
Affordable and Green Energy
Decent Work and Economic Growth
Industry Innovation and Infrastructure
Reduced Inequalities
Sustainable Cities in Communities
Responsible Consumption and Production
Climate Action
Life Below Water
Life on Land
Peace, Justice and Strong Institutions
Partnership for the Goals
Adharshila Vidyapeeth takes immense pride to announce and acknowledge that the major goals have been achieved by cooperative learning skills, critical examination, fostering action based learning centered around integrated problem-solving.
The school has designed the framework of its annual curriculum in such a way that it promotes development of system thinking via interdisciplinary learning and encouraging an inquisitive mind through curiosity, entrepreneurship and cross departmental collaboration. The school gives its students the tools within their discipline to understand and work towards the universal SDGs.