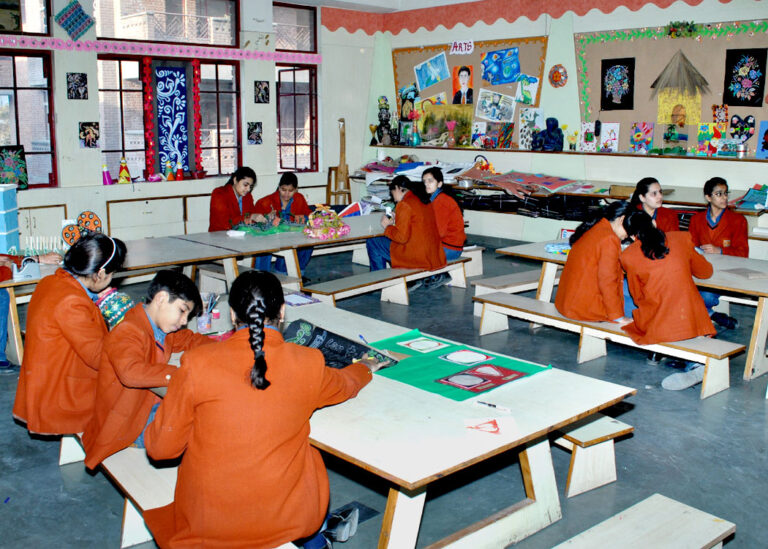 Exposure to Art and Craft activities add colour, joy and beauty to the lives of students by enhancing their creativity and self expression.
The school has an Art room which is spacious and well ventilated placed with large windows, giving it the advantage of a beautiful view of the school campus. The room is furnished with diverse art material and has an environment conducive to inculcate interest in learning art skills and discover creativity.
For the senior school students the CBSE curriculum is followed along with the assessment and evaluation patterns. The Art Team comprises of dedicated, talented and enthusiastic felicitators who with their artistic skills are always willing to strive for excellence.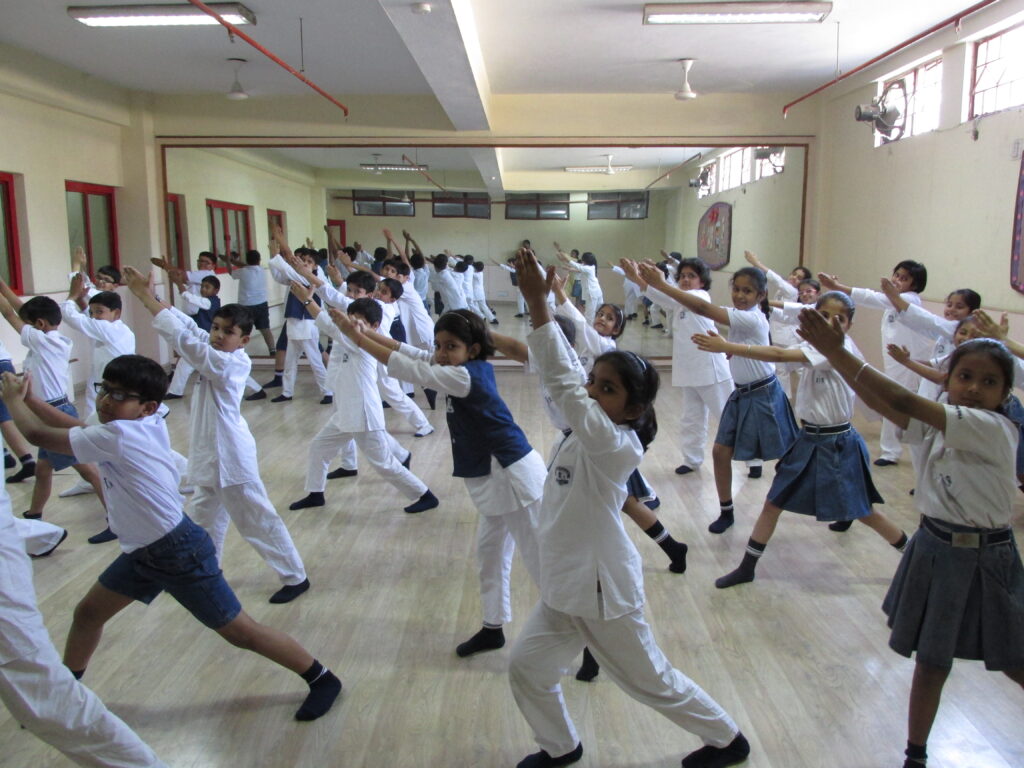 The school has a mesmerizing dance room where the aspiring young artists sway to the well choreographed folk and classical steps. The Department of Dance is committed to excellent , innovative learning in action. The dance department is always on its move to excel the students to compete at inter school, zonal and state level events. Participating with a same zeal. The students have brought laurels to the school in various zonal cultural events.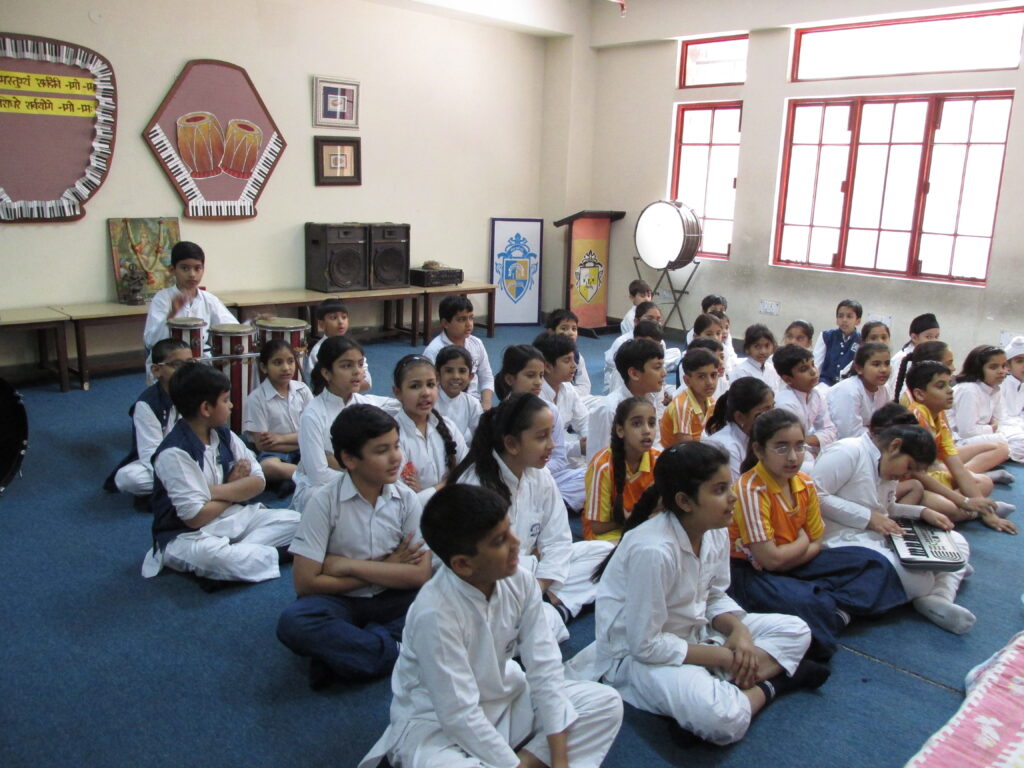 The School realizes the aesthetic sensibilities amongst students and therefore, to cater to it, the school has a concert hall- musical room so that the students can pursue their hobbies. The talents of budding musicians find their expressions at this place.
The School has a provision to teach instrumental music on Casio, piano, Harmonium, Guitar and Drum Banjo and Tabla. No wonder, that our students have participated endlessly in the music competitions at various levels and have won laurels and honours for the school.