Aadharshila Vidyapeeth gives a platform to the Young Aadharshilians to display their creativity and enhance their talents. The work of the children is exhibited and appreciated. The exhibitions showcasing the creativity are organized in the school premises on the day of Parent teacher meetings.
Exhibitions at a glance …..
Maths Expo (Maths Exhibition): Students from Class II onwards put forth intriguing models, activities and games. The exhibits are profoundly educative and enthusiastic students bubbling with energy showcase their talents in explaining the various concepts.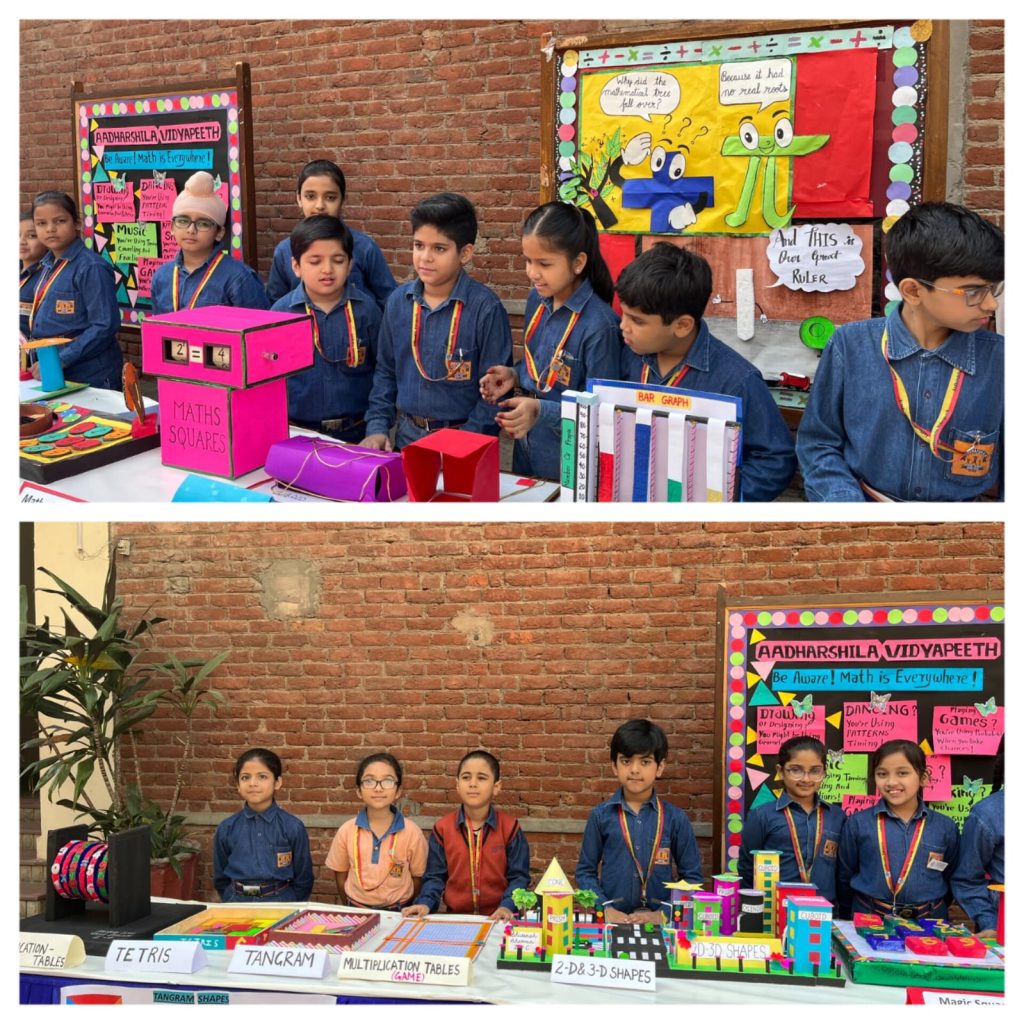 Socio Vistas (Social Science Exhibition): To highlight the role of Social Science in today's society and to train our students to visualise the future of the nation and create sensitive and responsible citizens, Social Science exhibition provides students the platform to showcase various Projects and Models.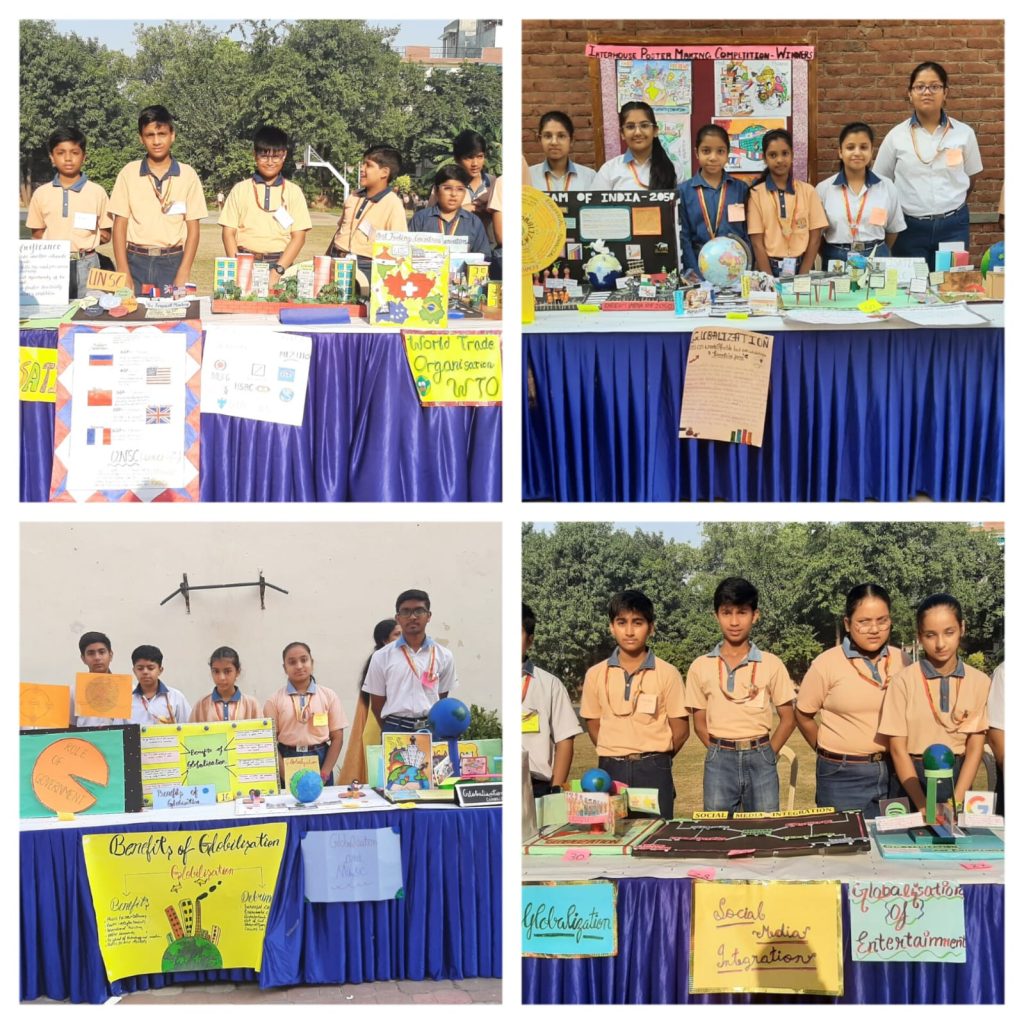 We-Gyan (Science Exhibition): Science Exhibition is a wonderful tool that engages students in learning new facts. It provides a platform to the students to use their scientific knowledge and bring the best invention from their brains. It provides a platform for the students to use their scientific knowledge, share their ideas and galvanize those ideas to bring something innovative invention.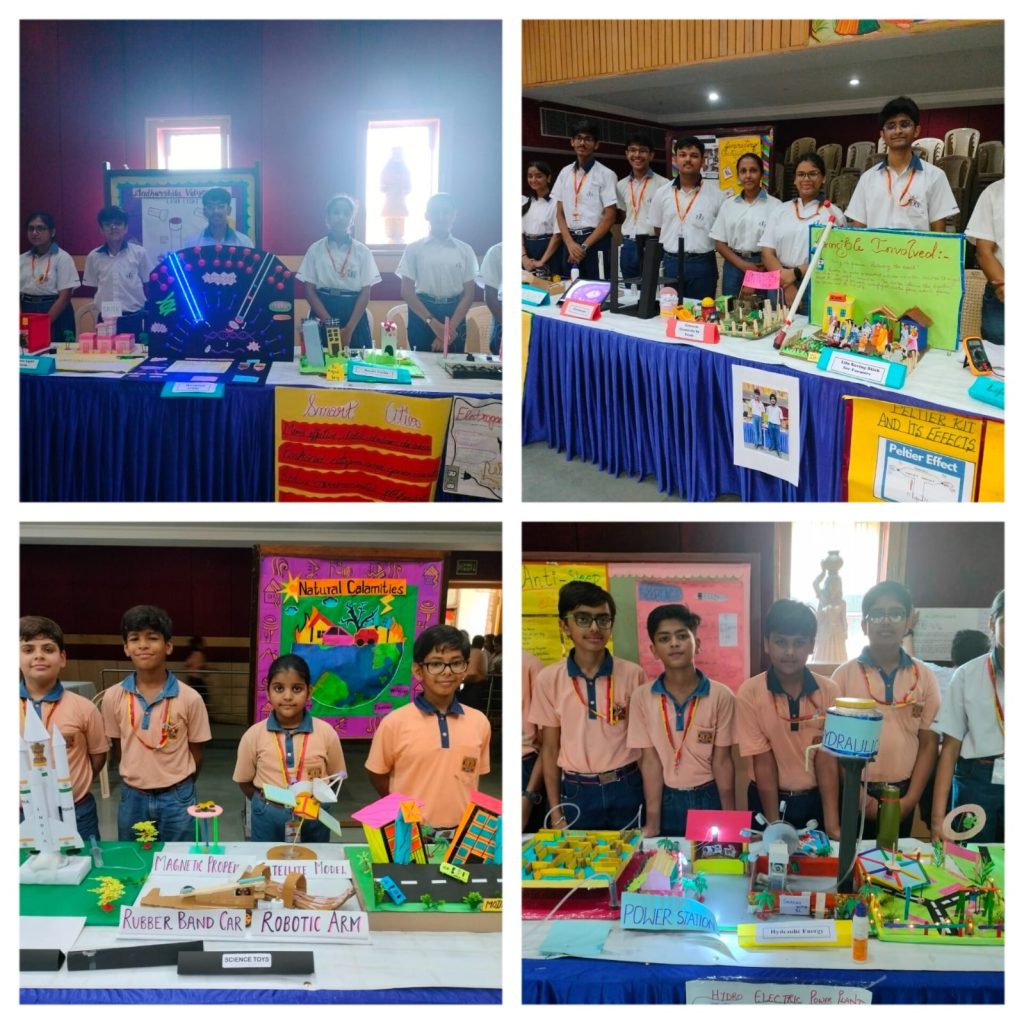 Aakriti (Art Exhibition) : Art Exhibition fits well within our curriculum allowing students to look and respond to their own work as well as work done by others. All children love doing art compositions and the Art Exhibition is a great opportunity for them to showcase their artistic skills and creativity.