Aadharshila Vidyapeeth – Making Global Citizens of Tomorrow…
The highly dexterous students of Aadharshila vidyapeeth are indeed the intellectual catalyst for the leading change around the world.
To add another feather in the cap, Aadharshila Vidyapeeth organised two international virtual tours to amplify online learning in an experiential way. A virtual tour to the mesmerising cities of Tokyo and to the resplendent cities of London were the hallmark of the current academic session. The mesmerising virtual tours were highly transporting, informative and inspiring. The school offered a plethora of interactive exploration that gave the students a hands-on-experience. The iconic students of Aadharshila vidyapeeth were also an integral part of the video visits wherein the Japanese and British hosts provided meaningful information and showcased picturesque captivating landmarks.
The virtual International field trip is a prime and most significant educational teaching pedagogical strategy adopted by the school for connecting young students for an enriching educational experience on an online platform.
Virtual London Tour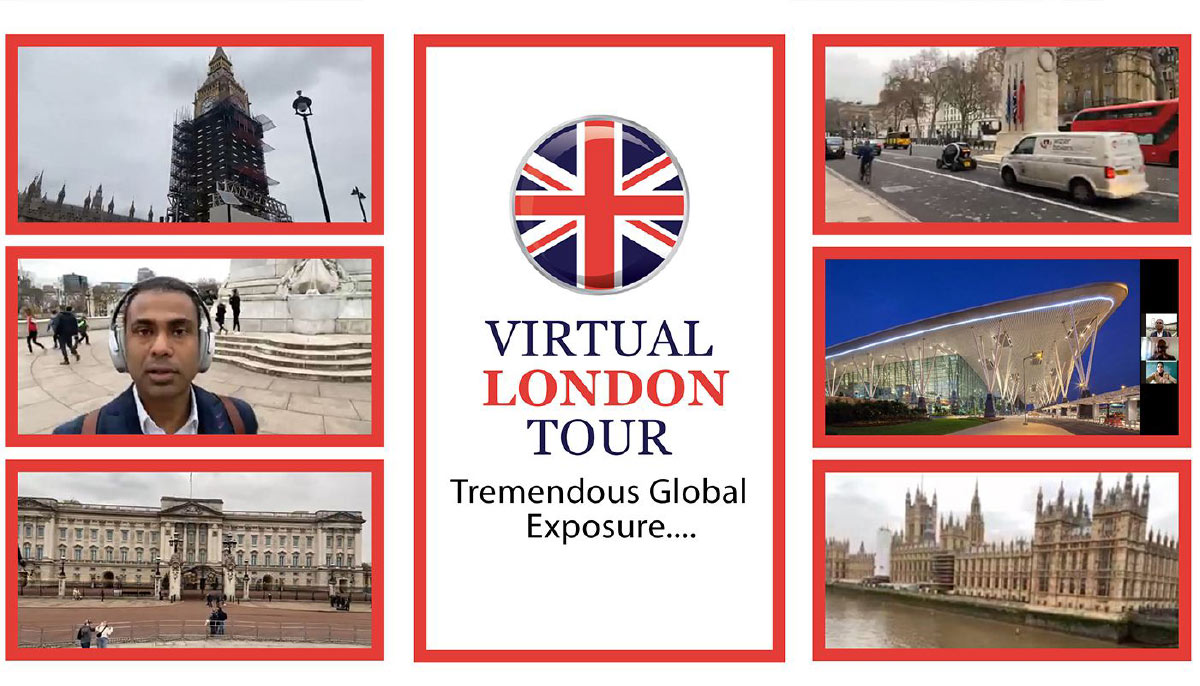 Virtual Tokyo Tour