Laboratory where the experiments begin…….
The school is well equipped with the Lab Facilities …. that provide exposure to the students to test, experiment and explore more.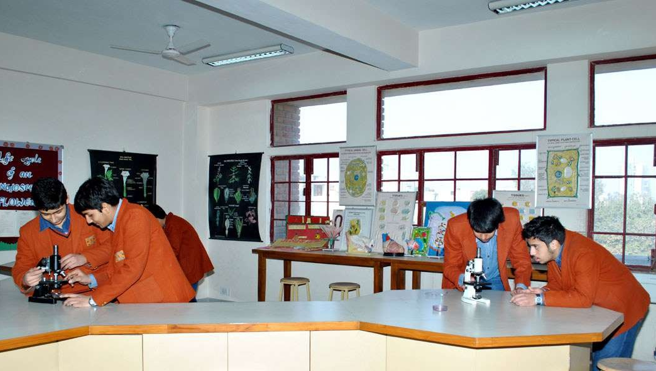 The Physics Labs well equipped with various apparatus, board for experiments, activities and demonstrations. There is a well qualified Lab. demonstrator who helps the instructor in demonstrating experiments. During the examination, students are provided with new instruments for more perfection and efficiency.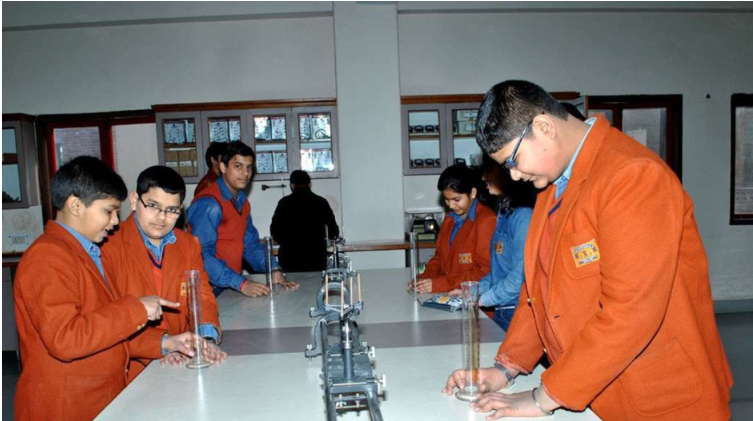 The Biology Lab of the school caters to the spacious and well ventilated lab is well equipped with the compound microscopes and dissection microscopes along with a provision of storing all the chemicals needed for practical and space for tubes, slides, cover slips, beaker and flasks. The various live models and life size skeletons along with a large number of charts make the lab a centre of learning for students.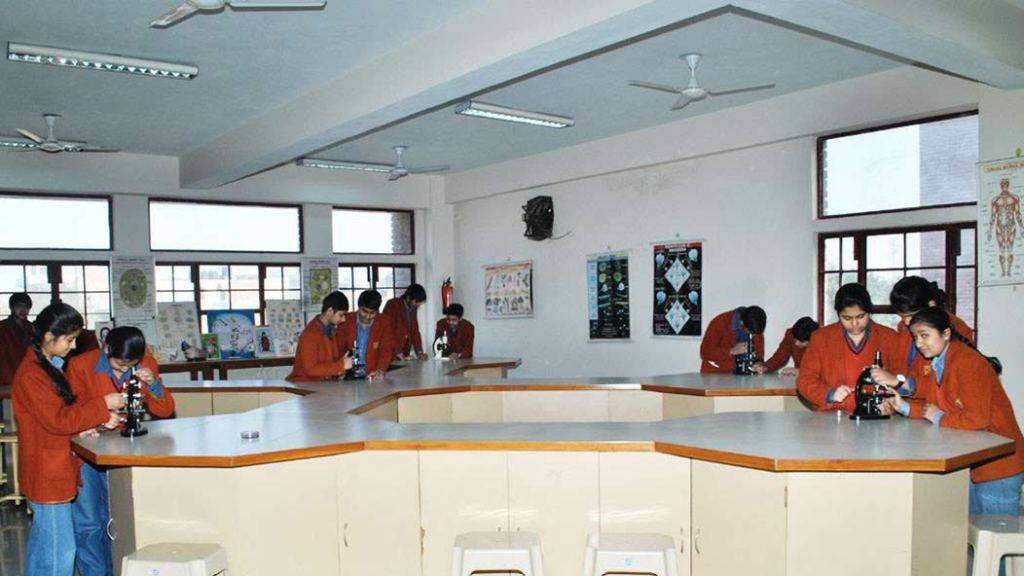 The school has a well-equipped spacious chemistry lab including a separate store room for keeping the necessary items of the Lab. The Lab is well lit and ventilated. Apart from necessary chemicals and apparatus, it is equipped with centrifuge chemical balances, Proper gas pipelines, water bath and an oven. The teacher, as well as the Lab attendant, are always there to help and instruct.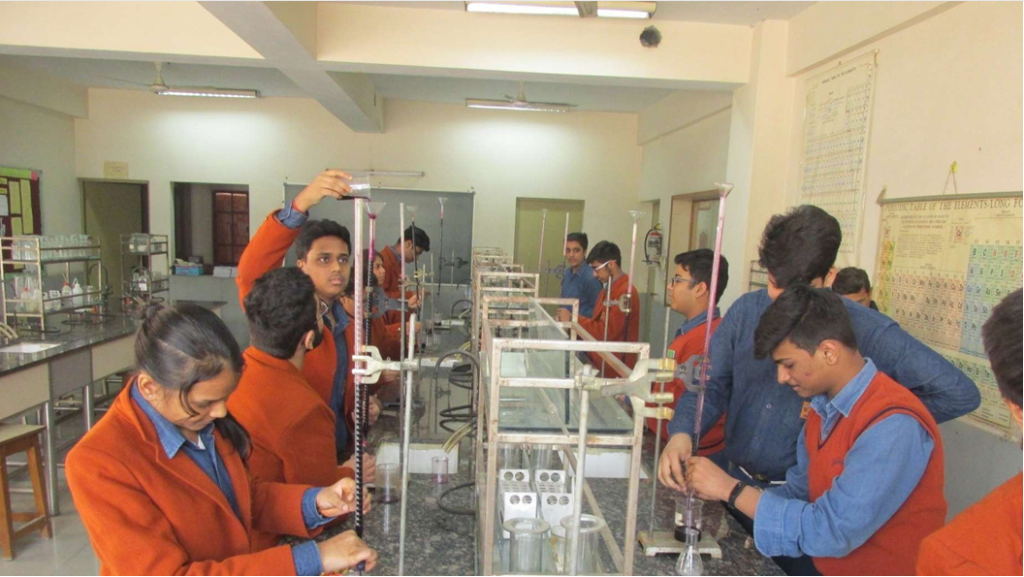 The Mathematics laboratory is an essential learning spacefor students of basic education.
The Mathematics Laboratory is designed in accordance with the prerequisites of the curricula to enable implications and comprehension of complex mathematical concepts through the use of tools, properties and models. In keeping up with the changing times, mathematics lab at Aadharhsila Vidyapeeth brings technology in use to teach the abstract concepts of the subject.
Here students explore the properties of quadrilaterals, discover various centre of a triangle, spend time on plotting and appreciate the beauty of mathematics by using dynamic geometrical tools.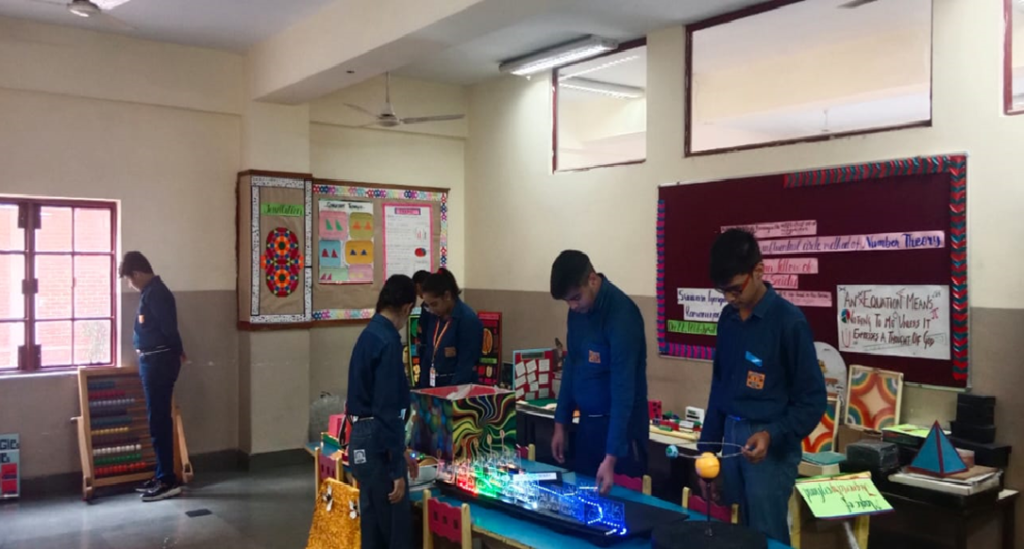 The Social Science Lab is well furnished, designed and equipped with a variety of Globes, Maps, 2D & 3D models which makes learning of the subject a pleasurable experience and provides children various options to learn better and increase their cognitive and cooperative learning.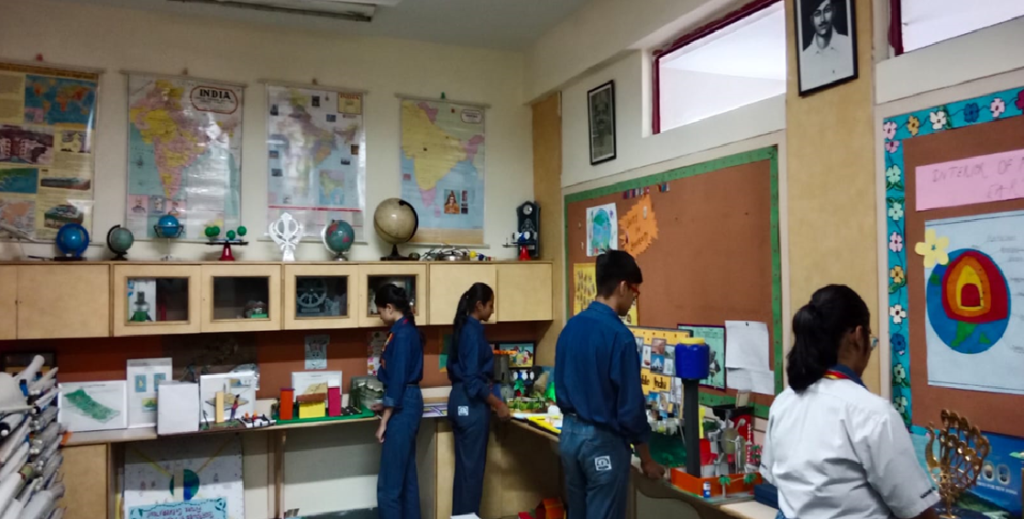 The school has a well equipped air conditioned language lab with the latest audio visual technology, microphones, speakers, headsets, a projector and a screen where the students are enriched through myriad language activities which helps learning with experience.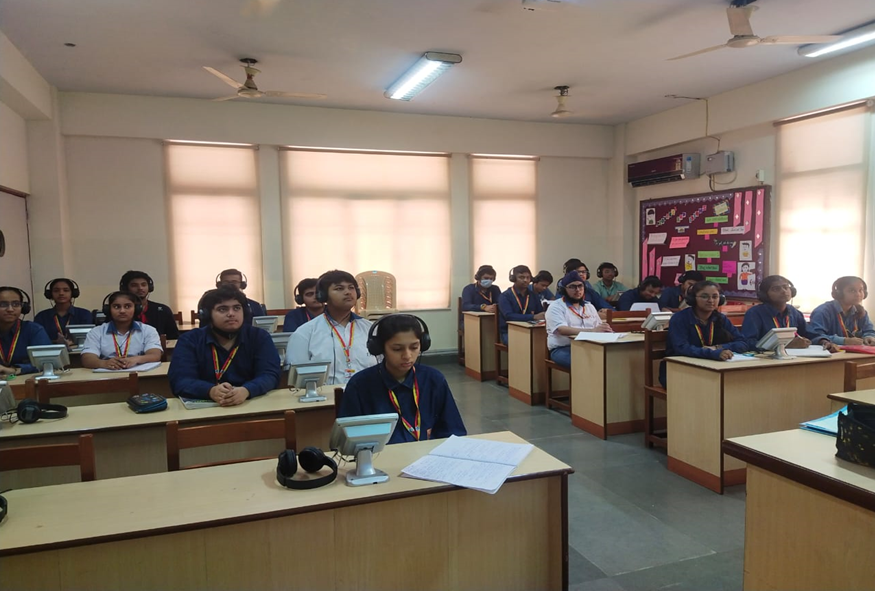 Aadharshila Vidyapeeth boasts of Computer Labs accessible to students with advanced hardware and software facilities to cater to the student's requirements. Availability of Smart Lab with repertoire of Software and Hardware resources enhances the learning and tech- skills.